The busy and changing work patterns of pilots
and controllers mean that traditional classroom-
based courses are mostly impractical and
ineffective.
Independent study programmes offer greater
flexibility and advantages so that learners can
study at their own pace and when and where
they want.
Flexibility
STUDY WHEN AND WHERE YOU WANT
ICAO standards now demand that all pilots flying
internationally and all air traffic controllers
providing services to international flights must
have a minimum level of English.
This level of English is known as

ICAO Operational
Level 4.
The language descriptors (developed by ICAO)
can be found here.
Communication is a factor
IN 70% OF AVIATION INCIDENTS / ACCIDENTS
ASSESSMENT / TRAINING
Climb Level 4
is an internet-based,
English language assessment and
training solution.
Climb Level 4 i
s designed to enable
ATCOs and pilots to meet the ICAO
language proficiency requirements
through independent study.
SPEECH RECOGNITION
Using the latest techniques in
Speech Recognition technology
Climb Level 4
covers all 6 of the
language skills required to achieve
ICAO level 4 and above:
o
pronunciation
o
vocabulary
o
structure (grammar)
o
comprehension
o
fluency
o
interactions
LEVELS
Climb Level 4
is most suitable for
pilots, controllers and aviation
students whose level of English is
presently ICAO level 3 or 4 and
who wish to improve to level ICAO
4 or 5.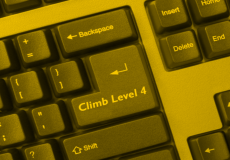 100% AVIATION ENGLISH
All the exercises and reference
materials in

Climb Level 4

are
aviation-related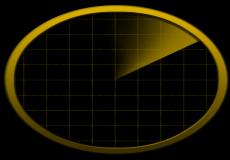 FOR USE ON:
•
DESKTOP COMPUTER
•
LAPTOP
•
TABLET
•
PHONE

AVIATION ENGLISH TRAINING
for pilots, controllers & aviation students
TO REACH ICAO LEVEL 4 & LEVEL 5